About Me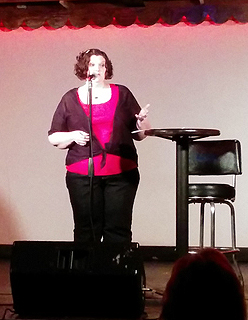 Hi, I'm Ava Love Hanna, an award-winning speaker, storyteller, and public speaking coach.
I've spent my life dedicated to words — both written and spoken. With degrees in writing and interpersonalcommunications, I understand the importance of storytelling as a tool to entertain, educate, and inspire.
I'm an accomplished humorist, published playwright, proud member of ScriptWorks, and an avid storyteller and performer. If you're in the Austin area, you might just catch me or one of my plays on stage. (Say hi, and I'll buy you a drink!)
Random fun facts about me: I'm a rabid supporter of the Oxford comma, am low-key obsessed with Bigfoot, and am probably the only person who has never seen the Lord of the Rings movies. I do, however, know the correct pronunciation of Tolkien (TOL-keen), which I feel pretty good about.
I'm passionate about sharing knowledge and teaching others how to tell their stories in person, online, or in print. Whether you need writing help, or a supportive public speaking coach, I'm here to help you tell your best story in the best way.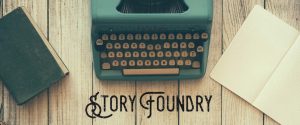 As the founder of Story Foundry, I'm passionate about creative communications and love helping my clients craft effective messages and meaningfully connect with their audiences whether in person, online, or via social media.
 That's my story, now let's work together to tell your story.