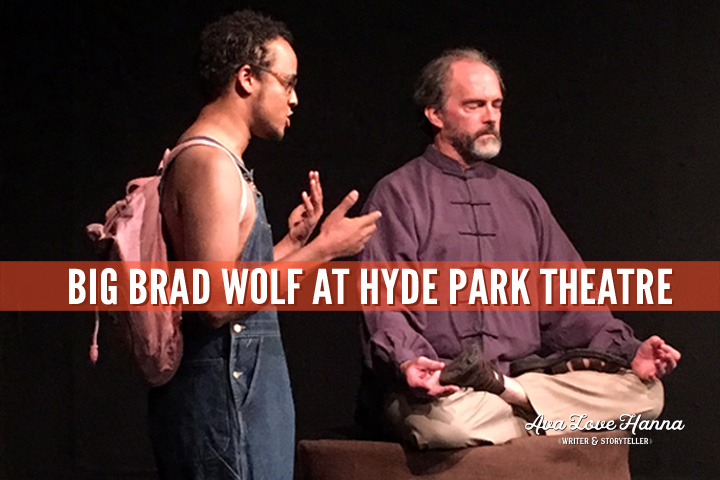 I'm excited to announce that my newest comedy, BIG BRAD WOLF, is part of ScriptWorks' Out of ink 2018: Lost & Found.
Out of Ink is a fun showcase of 10 minute plays that were written with specific rules or "ingredients" that had to be included in each script. This year's rules included:
1) An object lost 20 years ago is found.
2) At least one character must experience a reversal of fortune.
3) The play must include a folk dance.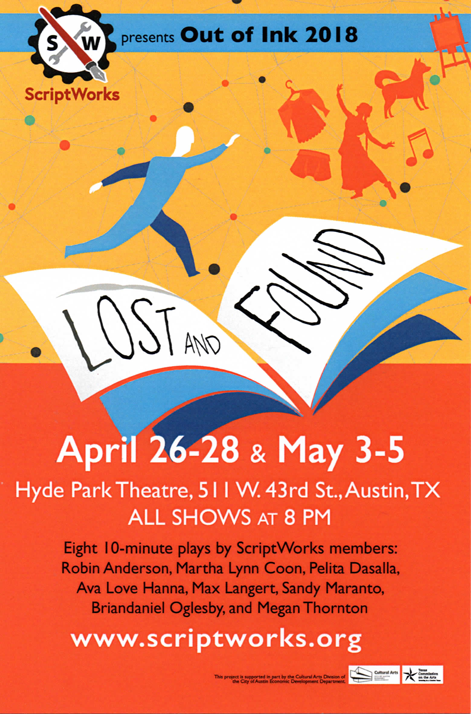 All of the 10-minute plays included in the showcase were written as part of the ScriptWorks' Weekend Fling — which means that each playwright had 48 hours to write his or her show. It's a ton of fun, and my favorite way to write a play.
BIG BRAD WOLF features: David DuBose, Matrex Kilgore, Taji Senior, and Rommel Sulit. It was directed by Christi Moore.
Come join the fun and check out BIG BRAD WOLF and the other fantastic shows at Hyde Park Theatre, April 26-28 and May 3-5.
Tickets are available HERE: https://scriptworks.org/2018/04/out-of-ink-2018-lost-found/
Also, if you're a writer in the Austin area, check out ScriptWorks! It's an amazing organization that provides valuable support to playwrights and actors. Go join!