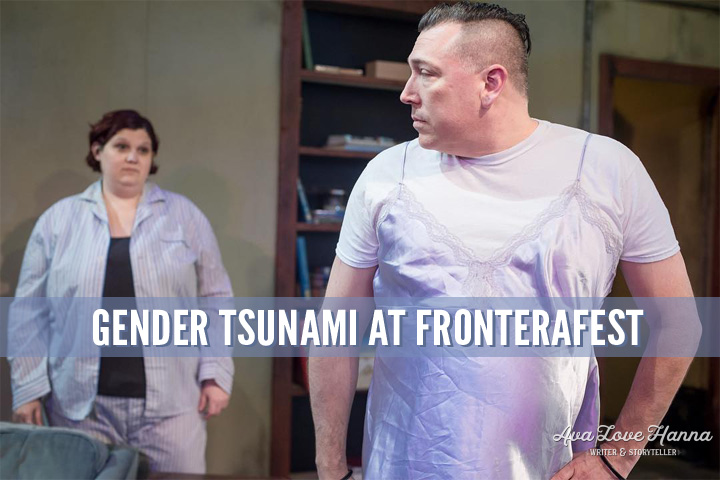 **UPDATE: We were selected as a Best of Week performance! Thanks to everyone who came to see us!
My play, Gender Tsunami, is playing at FronteraFest this Wednesday, January 20th at 8pm! If you've ever wanted to see me swap clothes with my husband and talk about gender fluidity, now's your chance. The script was commissioned by the awesome folks at ScriptWorks.
A couple tackles complex gender identity issues first thing in the morning. Secrets are revealed, a tsunami may or may not be coming . . . and no one has had coffee yet. A new comedy featuring Paul Hanna and Ava Love Hanna.
Gender Tsunami was commissioned by ScriptWorks for the 2016 FronteraFest Short Fringe.
Buy TICKETS here: http://hpt.buyplaytix.com/reserve/fronterafest_short_fringe_2016.html