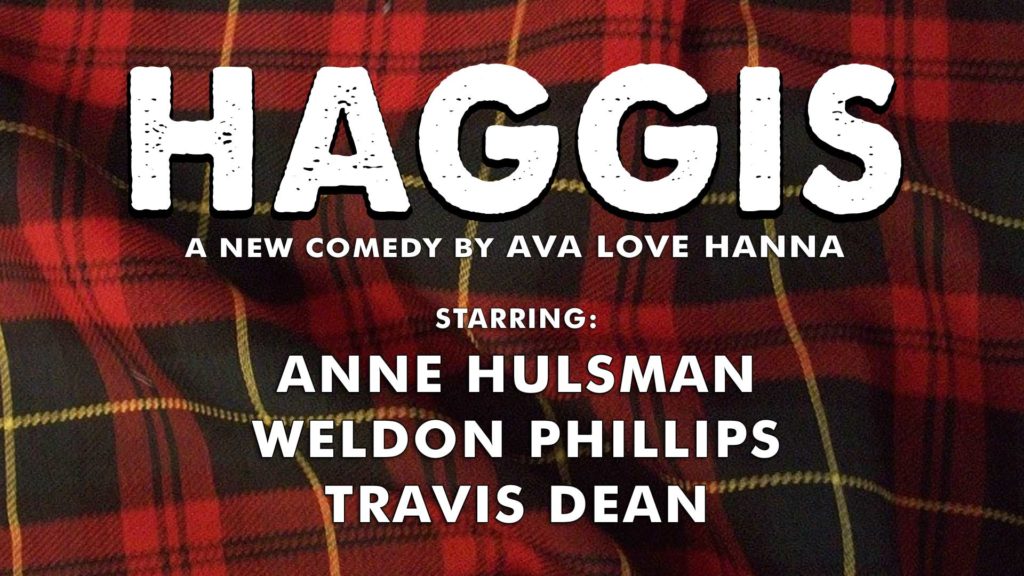 I'm super excited to announce my FronteraFest show this year — Haggis!
A couple's search for adventure at a desert nudist resort lands them in rural Scotland with an inscrutable groundskeeper and inadequate wardrobe. A new comedy by Ava Love Hanna; starring Anne Hulsman, Weldon Phillips, and Travis Dean.
Join us for the fun: January 24th, 8pm, Hyde Park Theatre. 
Tickets are available here: http://hpt.buyplaytix.com/hpt/index_right.html 
(Shows sell out quickly, so get your tickets now!)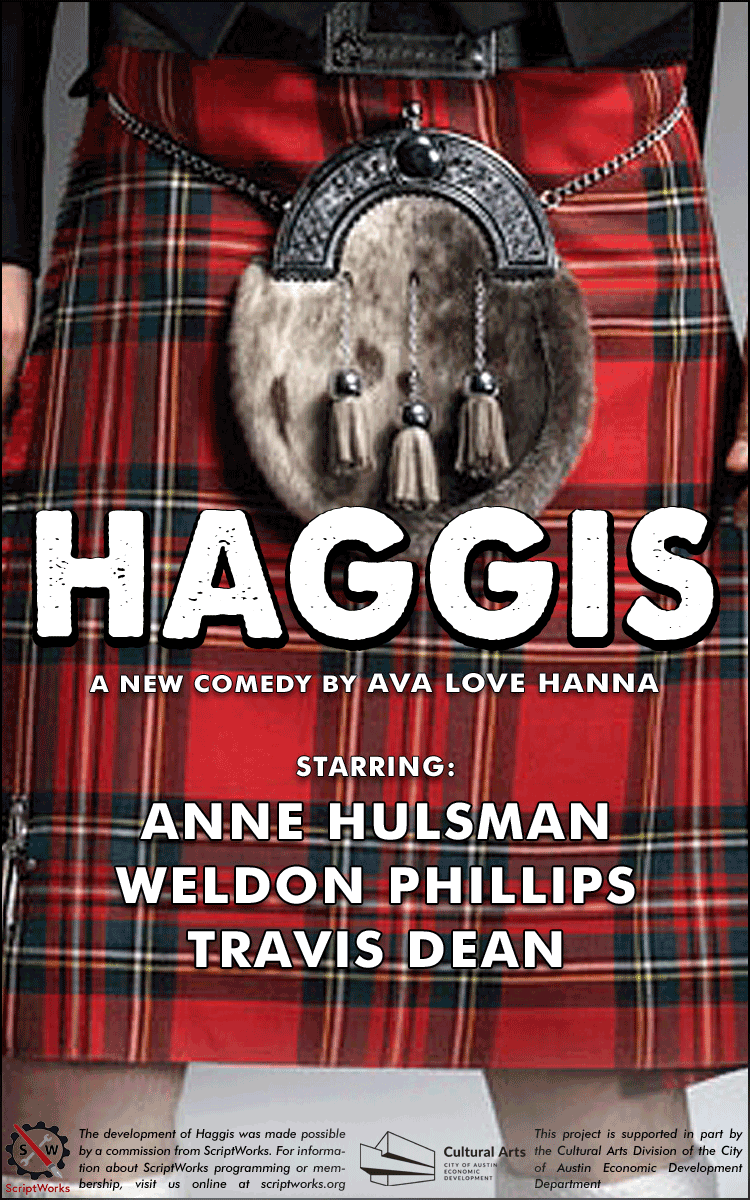 Comedy, kilts, euphemisms, scantily-clad actors in the winter — what's not to love?
Haggis is being produced with a commission from ScriptWorks. Those guys are the best! Visit the link to find out more about their programs and membership. DO IT.