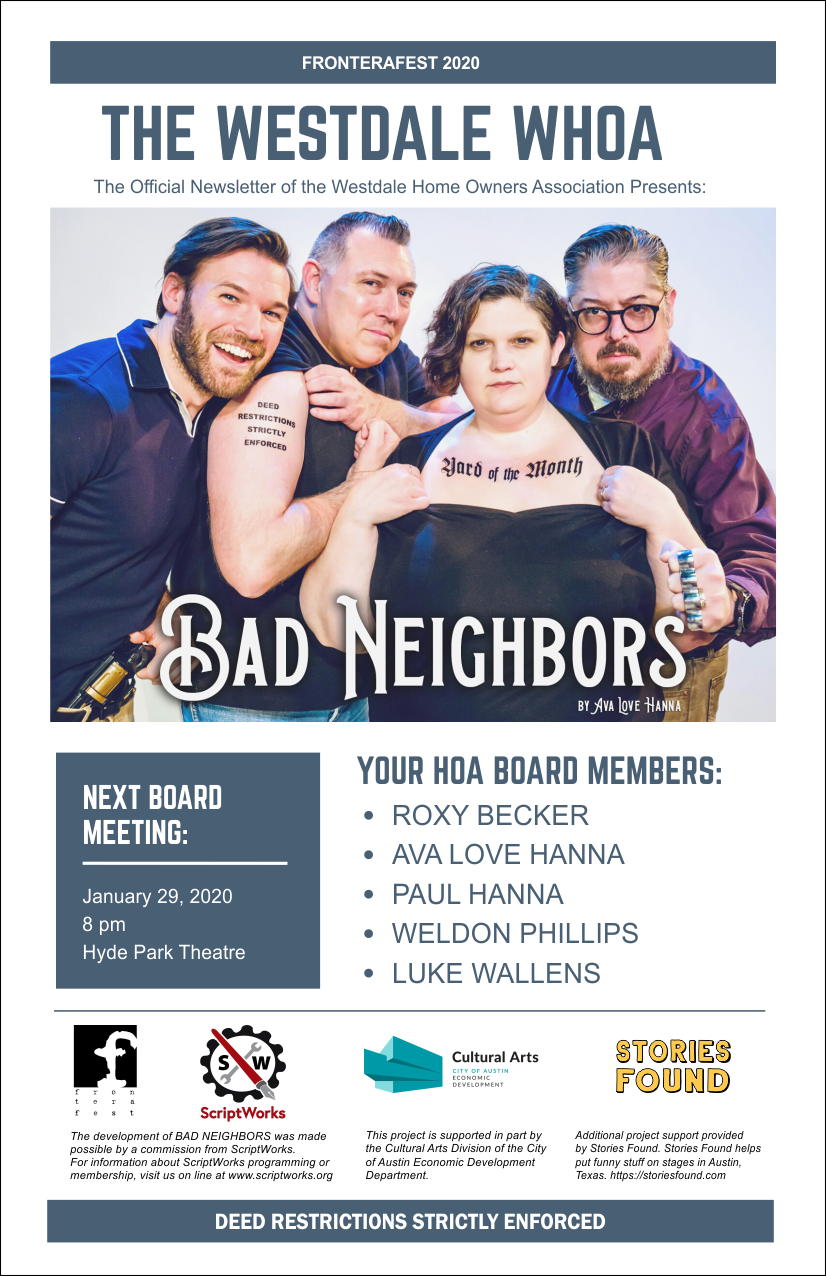 It's almost time to join the BAD NEIGHBORS at Hyde Park Theatre in FronteraFest 2020!
January 29th at 8 pm.
——
The development of BAD NEIGHBORS was made possible by a commission from ScriptWorks. For information about ScriptWorks programming or membership, visit us on line at wwww.scriptworks.org
This project is supported in part by the Cultural Arts Division of the City of Austin Economic Development Department.
Additional project assistance was provided by Stories Found. Stories Found helps put funny stuff on stages in Austin, Texas.
—–
The five members of the HOA board in Westdale are here to help protect your property values and field your anonymous complaints about Paul's short-shorts. Follow the deed restrictions and we'll all get along just fine—unless you're from Avondale. We hate those guys.
Starring: Roxy Becker, Ava Love Hanna, Paul Hanna, Weldon Phillips, and Luke Wallens.
RSVP Here: https://www.facebook.com/events/776182122898300/