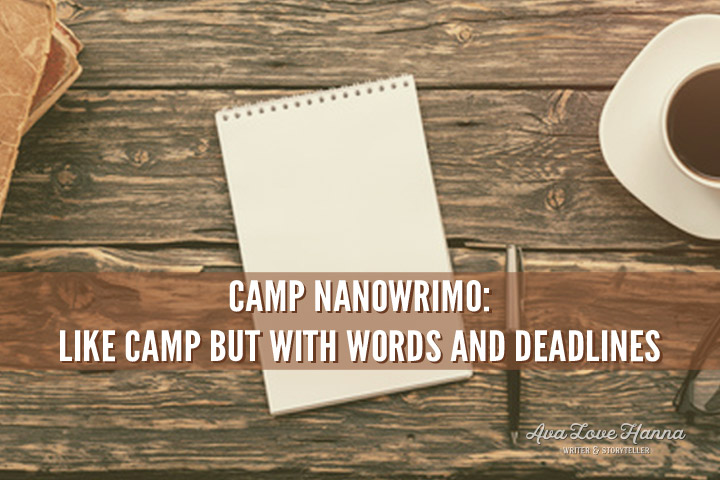 I'm super excited to be participating in Camp NaNoWriMo this April. I'm primarily an essayist and poet, so I've never participated in NaNoWriMo (the attempt to write a 50,000 word novel in November). But, I stumbled across the Camp NaNoWriMo website and saw that it offered the flexibility to work on a variety of writing projects including poetry, and I was intrigued. It's free, fun, summer camp-themed, the t-shirts feature a Storysquatch, I'll have an excuse to eat "working" s'mores — there's nothing that could make me love this more.
Also, I'm excited to push my personal writing back to the front of my brain — to make it a priority again. I haven't written for myself in a very, very long time. I know that if I don't do it now, I'll keep finding reasons not to do it ever again.
To be fair, I write all day, but it's for other people. I'm always working on a press release, an article, a landing page, a blog post, or something that isn't the thing I *want* to be writing. I love my job and I'm good at it, but I suspect I stay super busy on purpose — a bit of self sabotage.  I've committed to a 60 hour project (45 hours of writing) this month — so, expect some updates soon.
I'm also a graphic designer, so in order to really have fun with my goal, I created a camp-themed project sheet to keep on my desk and I want to share it with you!
** Go here for the printable high resolution pdf **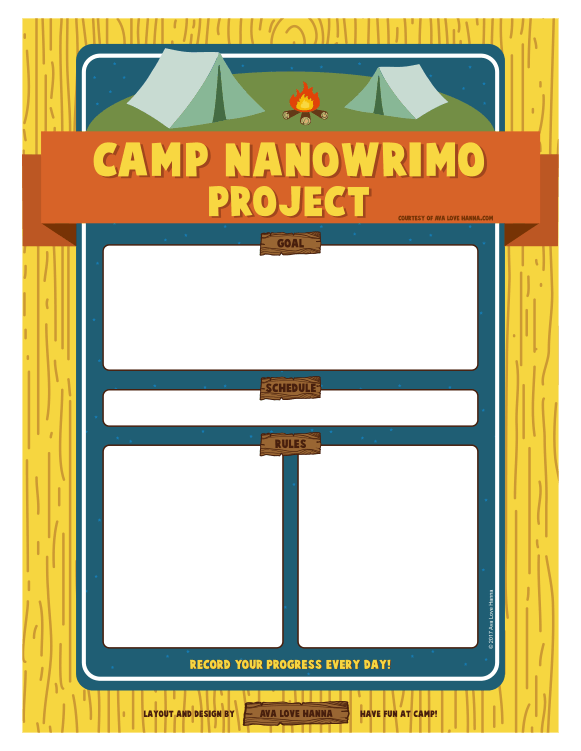 I like to have a visual reminder of my goals in front of me, so the printable has a spot to write the specifics of your writing goal, make notes on your writing schedule, and has two sections for "rules" during the month. I used the left side to write the types of writing projects that I am allowing myself to work on: essays, poems, plays, blog posts, and articles. The right side is for the things that are prohibited during writing time: Facebook, Twitter, work, to-do's, etc. I hope you like the printable and that it helps you to stay focused on your goal.
Well, I've got files to organize and s'mores to prep for my writing this month. Feel free to check in on my progress over on my camper profile here. And, if you need a little bit of fun, campy encouragement with your own writing, then sign up, print the project sheet I made for us, and come to camp with me!