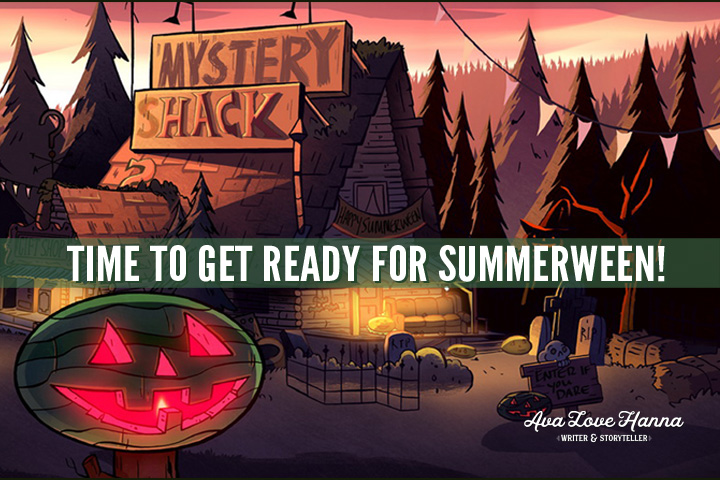 I made you a thing! A Gravity Falls loser candy thing!
We are a pale, geeky, indoor, air conditioning-loving bunch around here, so summer holidays are not highly anticipated in this house — but even the palest members of Team Hanna get excited about the best summer holiday ever, Summerween!
Every June 22nd we carve the jack-0-melons, don our favorite costumes, and hand out loser candy. It's THE BEST.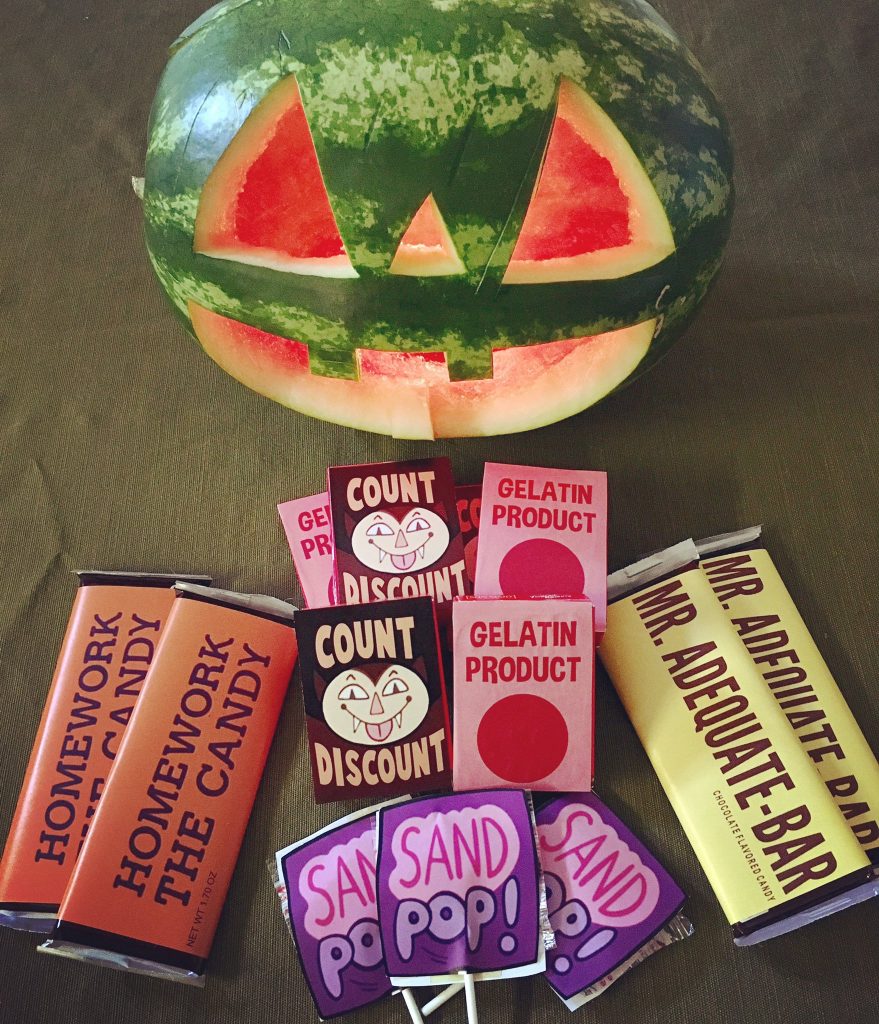 Make Your Own Loser Candy
As my Summerween gift to you, I created printable candy labels, so that you can hand out loser candy to all of your friends too! The printable includes all time favorites: Sand Pop!, Mr. Adequate Bar, Homework the Candy, Blorch, Gelatin Product, and Count Discount.
Simply print and affix the labels and your regular candy magically becomes Summerween-ready loser candy.
AND! You will need a place to keep all of your wonderful Summerween memories, right? So, I included the cover of Mabel's photo album on both the original purple background and an ink-friendly white background. Print it out and make your own album (and send me pics of your Summerween celebrations!)
Click here to download and print your very own Summerween Loser Candy labels!

Loser Candy Instructions:
Sand Pop! – These will work great folded over a flat, cellophane wrapped lollipop. Cut them out and add a dot of glue or double stick tape to keep them on.
Gelatin Product and Count Discount: These are sized for individual raisin boxes. Cut out the label and glue to the front of the box. Loser candy that's actually raisins? So loser-y!
Mr. Adequate Bar, Homework the Candy, and Blorch: These are sized to wrap around a standard size Hershey's bar. Cut, print, and use a little glue or tape on the seam.
Get your loser candy ready, carve your jack-o-melons and try to avoid the Sumerween Trickster! Happy Summerween!
Like this post? You'd probably like my new comedy podcast, Stories Found! 

Summerween Loser Candy is licensed under a Creative Commons Attribution-NonCommercial-NoDerivatives 4.0 International License.
Translation: Don't be a jerk. Have fun printing these files for your own use. Don't sell this file or the images and don't sell anything you make with this file and images. I made this so we could all enjoy Summerween. Just be cool, okay? And, you probably don't want to be sued by the creator of Gravity Falls and Disney, so really, just be cool.