This is where I'll be on Wednesday night. Part of the FronteraFest Short Fringe, Bad Parents, will be at Hyde Park Theatre on Wednesday, Jan. 22 at 8 pm.
The show is hilarious and was written by the über talented Max Langert, whom I met as an Austin cast member of Listen to Your Mother last year. He and Tristan told touching stories about their mothers, while I was sharing one of my finer parenting moments: The Vagina-Mommy Incident.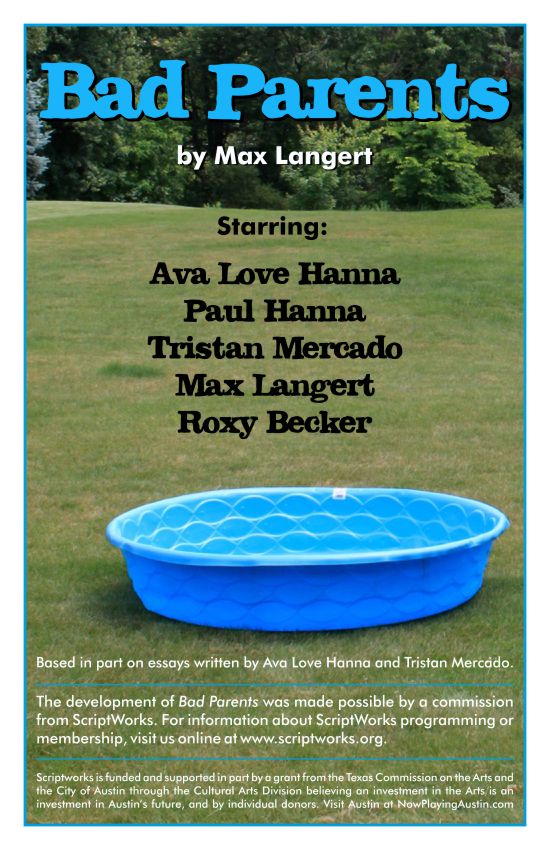 You can read more about the show and FronteraFest here: Bad Parents at FronteraFest

Ava Love Hanna is a writer, storyteller, and performer in Austin, Texas. She really, really wants you to use the Oxford comma.

Latest posts by Ava Love Hanna (see all)